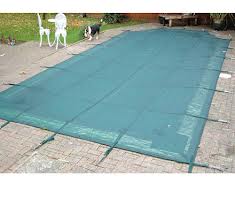 How the pool's cared for during winter and up to the moment the pool's opened plays a big part in the health of the pool for the rest of the year, by reducing the risk of water related problems, reducing the need for remedial chemical treatments, thereby reducing costs, down time and disappointments
During winter months and the time leading up to reopening the pool the pools affected by the worst of our weather and subjected to more contaminates and debris than it is during the summer.
The problems can start within 6 to 8 weeks of the pool being closed, mainly by heavy rain fall and leaves blown under the winter cover by the wind or garden blowers.
This reduces the long term effectiveness of the winter chemicals, thereby inviting our most common problem ALGAE to take hold and flourish under the winter cover out of sight until the pool,s opened.
Over the last few years most pools are being opened later. It used to be March/April; now it's more likely May/June, thereby adding the warm spring sun to the problem of ALGAE.
It can be false economy to delay the opening of the pool especially without any winter pool care, because of the costs of remedial chemical treatments and the additional cleaning required.
Pools with a reputation for being green in spring, or with a history of water related problems during the summer would benefit, and so could you economically overall, by our routine winter care visits.
We would welcome the opportunity to see your pool and quote for a routine winter care tailored to you and your pools requirements; we have a winter care program to suit all pools.