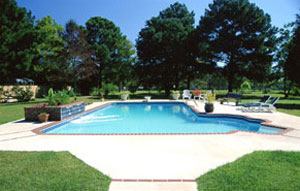 Most small repairs we carry out ourselves but we are aware some repairs require skills and equipment we don't possess, on these occasions we employ others who do.
Owing to the unique, specialised structure of swimming pools, it requires experienced specialist trades to undertake the work correctly and to best practice using best materials.
Pool repairs can be very costly. Sometimes the most overall economic cause of action is the most expensive and the cheapest can work out more expensive in the long run.
That's why it's important to have the correct advice and the work carried out by skilled, competent and trusted trades.
We are pleased to be associated with a well-respected and very experienced, skilled, competent and trusted pool builder and refurbishment company. For over 20 years they have been building and repairing pools throughout Surrey and Sussex.
Please call or email to arrange a site survey of your pool.