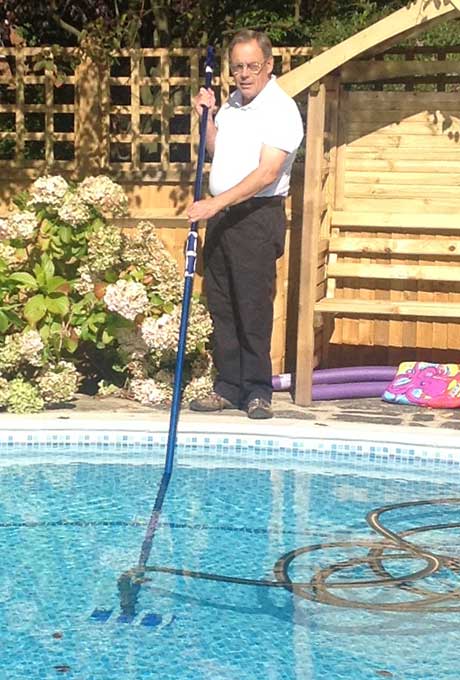 We have a POOL CARE cleaning and treatment program to suit all domestic pools, tailored to your requirements.
Weekly, Two Weekly, Monthly, Holiday cover or anytime when you need help.
We endeavour to give best value for money on all levels by maintaining professional standards, using the best quality chemicals and materials available.
Water Testing
Troubleshooting water problems? Call and let us help. No need to struggle and get frustrated.
Wrong treatments are uneconomical and can prolong the problem.
We can carry out pool side tests and treat the pool; it can take up to two weeks and on some occasions longer to get it back to a healthy and hygienic condition for you and your family.
The quicker we can test and treat your pool the sooner the pool can be used, as with all chemical treatments it takes time for the chemicals to act and react to the water problem.
Any delay will only prolong and could make the problem worse.
There's a probable cause and recommended treatment for all the following:
Algae
Chlorine Odour
Eye Sting
Cloudy Water
Coloured Water
Foaming
Green Hair
High ph
Low ph
No Apparent Chlorine Reading
ph Bounce
ph Resistant to Movement
Scale